Associates in Eye Care of Florida has extensive experience in the areas of macular degeneration, glaucoma, cataracts, and eye disease diagnosis for older adults. Knowledgeable, caring doctors are critical to our patients' visual care, and our optical team provides superior quality care to all our patients.
Full Spectrum Optical Services and Eye Disease Testing in Fort Myers FL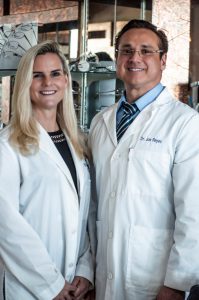 Our doctors and staff provide multiple patient services and specialties. These are just a few:
Contact Lens/Full Medical Eye Exams
Retina Screenings
Glaucoma
Macular Degeneration
Diabetic Retinopathy
Cataracts
Allergies and Infections
"Dry Eye" Syndrome
Retina screenings are important optical services, as they can detect even early retinal changes and provide critical information for eye health. Dry eyes can also be a problem that responds well to several therapies, including dry eye vitamins.
Choosing new glasses? We offer scratch resistant, lightweight, UV resistant lenses and a wide array of designer frames. For patients who are contact lens wearers, we offer the latest technology that allows a perfect post-exam fit.
Have questions about our services? Call us Monday through Thursday during office hours for more information..